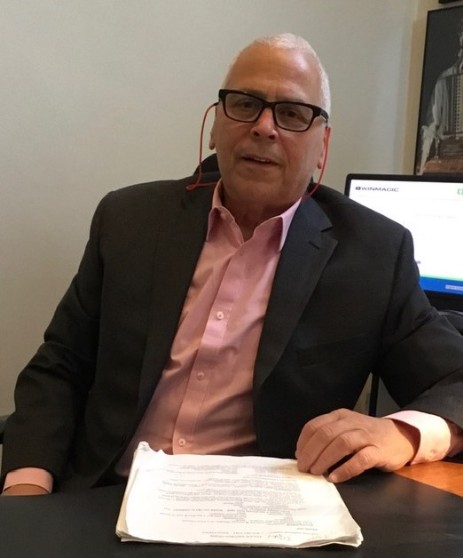 Chief Adjudicator, Indian Residential Schools Adjudication Secretariat
Deputy Chief Adjudicator, Indian Residential Schools Adjudication Secretariat
---
Saskatchewan Trial Lawyers Association, founding member
Saskatchewan Trial Lawyers Association
Vice President, President
Canadian Bar Association, SK Branch, Health Law Section - Inaugural Chairperson
Canadian Bar Association, SK Branch, Health Law (North) Section - Inaugural Chairperson
Canadian Bar Association, National Health Law Section, appointed Saskatchewan Representative
The Association of Trial Lawyers of America, District Governor (Saskatchewan and Manitoba)
Chair, Joint No-Fault Auto Insurance Committee, Law Society of Saskatchewan and Canadian Bar Association, Saskatchewan Branch
Honourary Member and Counsel to Army, Navy and Airforce Veterans in Canada, Saskatoon Unit No. 38
Decades of providing services to the people of Saskatchewan and Canada
Having obtained his Juris Doctor from the College of Law at the University of Saskatchewan in 1978, Daniel commenced his articles at the Saskatoon Legal Assistance Clinic until the Clinic closed temporarily in 1978. He completed his articles with Hnatyshyn, Sandstrom & Company where he remained until 1982. In 1982, he opened his own firm in association with Mark Brayford, known as Brayford Shapiro.
From 1978 through to the mid to late 1990's, Daniel's practice was focused on civil litigation and, since the mid '90s, on arbitration and mediation.
In recent years, Daniel's practice has been restricted to providing dispute resolution services including arbitration, adjudication and mediation.
Litigation
Daniel has appeared before all courts in the Province of Saskatchewan as well as the Supreme Court of British Columbia, the Alberta Court of Queen's Bench, the Alberta Court of Appeal, the Tax Court of Canada and the Supreme Court of Canada. He has also appeared before numerous administrative boards and tribunals. His litigation practice was primarily concentrated in the health law field, representing plaintiffs in medical negligence and personal injury cases, acting as counsel in professional disciplinary and competency matters and as counsel for both labour and management in labour relations matters.
Arbitration
Daniel has chaired numerous labour arbitrations and arbitration boards. He has been appointed by the Chair of the Saskatchewan Labour Relations Board as an arbitrator on public-sector labour relations disputes in both Regina and Saskatoon and has been named as an arbitrator in a major public sector disability plan. Sampling of Labour Arbitration Decisions authored
Class Actions Adjudications
In the fall of 2003, Daniel was appointed by the Indian Residential Schools Adjudication Secretariat as a senior adjudicator in an ADR process under then Chief Adjudicator Ted Hughes for abuse claims submitted by former students of Indian Residential Schools. In 2007, Daniel was appointed Deputy Chief Adjudicator of the Independent Assessment Process (IAP), Indian Residential Schools Adjudication Secretariat, under then Chief Adjudicator Dan Ish. In July 2013, Daniel was appointed the Chief Adjudicator of the IAP, Indian Residential Schools Adjudication Secretariat, a position held until the completion of the IAP on March 31, 2021. The IAP was part of the Indian Residential Schools Settlement Agreement, product of the largest class actions settlement in Canadian history.
Professional / Regulatory Bodies
Mediation
Daniel has participated in mediations both as counsel to participants and as a mediator. He is a trained mediator and has served as mediator in numerous injury claims and commercial disputes.